The building surface is too small for the powerful image that the university wants to show. To improve the project impact without increasing its size we propose to enlarge the void. Void is always economical and it is really useful for any use.
The building tries to hug a huge patio with its form. A huge patio that wants to be the living heart of the center. An open and wind protected space capable of creating a microclima. Hotter during the winter and fresher during the summer. This is possible due to the water fountains with an old technic discovered by the Arabics.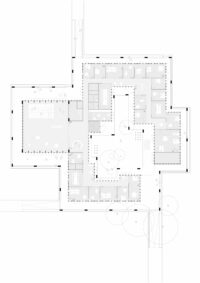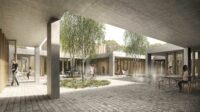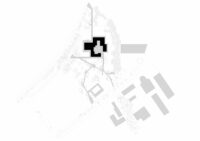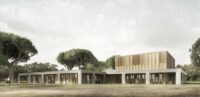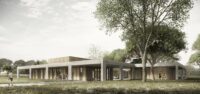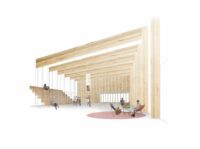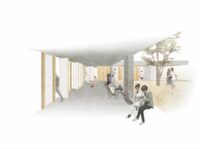 We hope that this patio will become an entrance hall, a space of celebrations, a place to rest, an informal meeting space, a dining room and also a garden. An exchange place that will promote casual meetings and the basic synergies in a place like this.
In order to increase its impact in the place, the building is surrounded by a perimeter porch that wants to work as a monastery cloister where you can go for a walk and concentrate, from where you can enter the offices. The porch is 45cm sunken relative to the outer. This will emphasize the building limits and its protective effect.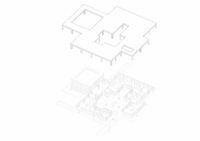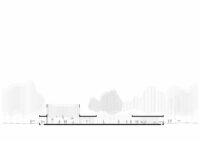 Architecture
BAAS Arquitectura
Location
Perpignan, France