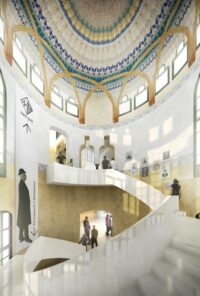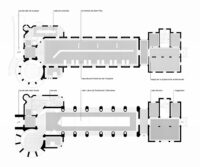 1. The intervention allows the access from both floors, ground floor and basement.
2. A large mirror in the long axis allows to reconstruct the image of the old building with the original beds and to differentiate the two exhibition areas, on of them covered by a tensed canvas.
3. The dome becomes the project's most representative space by connecting both floors in a double space through a monumental staircase. This staircase allows the visitor to access at any of the two levels.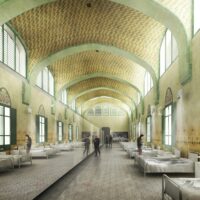 4. The project intervention focuses on the building, opening up the possibility to display any museography or exhibition.
5. The museum facilities are set in order allow a total vision of the main nave. The elevators and toilets are given access through a secondary hall which allows the preservation of an existing staircase and a window. The offices are also located near the main staircase and the elevator.
6. The pavement follows the existing building aesthetics, not to the museology. This tiling creates carpets that define spaces.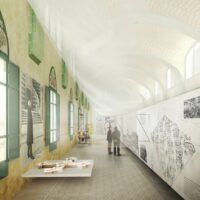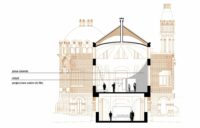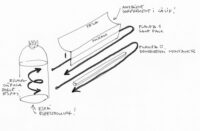 Architecture
BAAS + BOPBAA
Typology
Public + Renovation