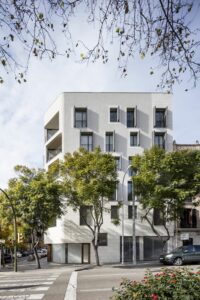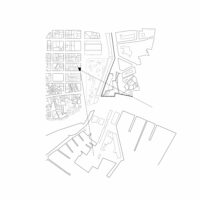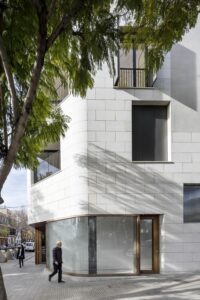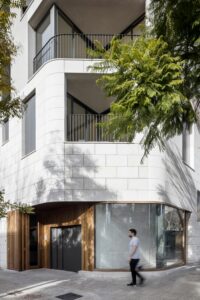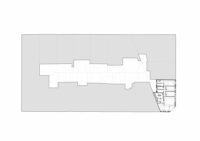 The building wants to blend in with its surroundings, to go unnoticed, to build a city rather than architecture. With a camouflage strategy, he tries to detect the materials, the colors, the proportion of the holes, the enclosures of the surrounding buildings to build an architecture that wants to disappear without renouncing its contemporaneity. Understanding that under what circumstances architecture needs to be generous and put at the service of the city and the collective interest, building public space.
The houses, one per floor, open towards the south corner taking advantage of the orientation and the views of the park, the harbor and the wall. The common spaces; staircase, entrance hall, etc., are worked on with the intention of providing the building with quality spaces, with warm materials, like the traditional buildings of the city. These common spaces open up to the city, generating a ground floor that is friendly to the street, promoting a gradual communication between the public space, the common spaces and the housing.
The existing unloading area in the latter part is moved to a lower level and the space it occupies allows an extension of the market surface. The operation is complemented by a large urban garden on the roof linked to a small restaurant.
A new skin will surround the whole set and give it a new image.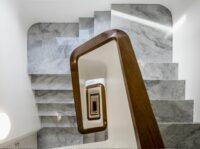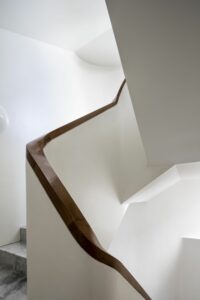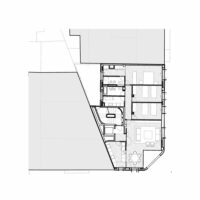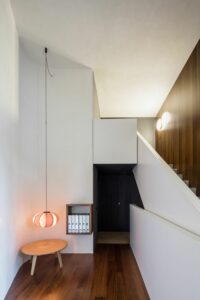 Architecture
BAAS arquitectura
Location
Palma de Mallorca