The demolition of an old factory between two streets gives rise to a new urban space near the sea: the Ovidi Montllor square. The new facility will form the square together with a new municipal building opposite it.
The façade of the building faces the new square and, by separating it from the adjoining constructions, generates a courtyard that serves as access to the building, separated from the square by a porch characterised by the sculptural pillar that supports the volume.
The piece, built with ceramic lattice (which makes reference to the old factory) to materialise the impact of the sun, gives privacy to the use and builds an abstract volume that rests on a black terrazzo plinth and the singular pillar.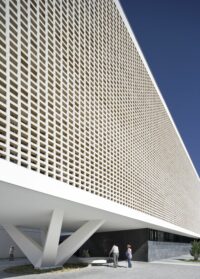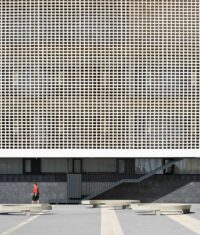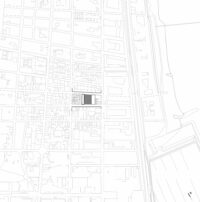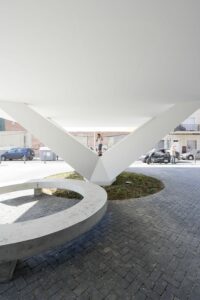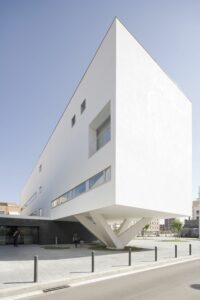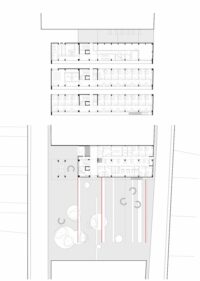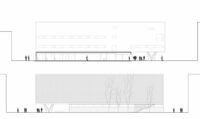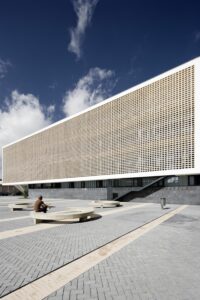 Architecture
BAAS arquitectura
Location
Badalona, Barcelona
Client
Infraestructures de la Generalitat
Photographer
Pedro Pegenaute