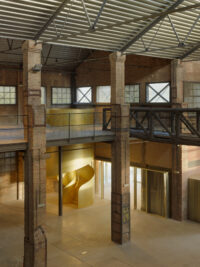 Once the old nave has been consolidated and protected, while the works are not restarted to build the new MUHBA headquarters, it was decided to open the precinct to the general public. For this reason, it has been designed a temporary bathrooms and it has been prepared an exposition that wants to be like the exposition that we will see in the future.
The project wants to solve the intervention in one easy action. It proposes a huge hanging lamp in the middle of the space, drawing a ring of light that separates the outer perimeter, that hosts a large period exposition, from the inner one, that hosts temporary exhibitions and presentations.
The lamp is a big size element to assimilate the scale of the building. It values the richness of the interior textures and the basilical section of the building.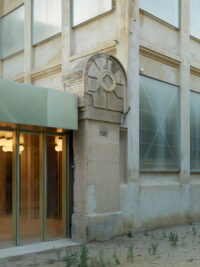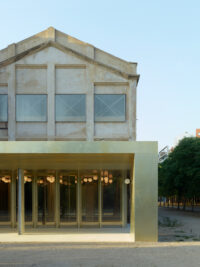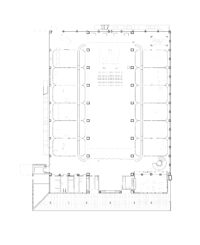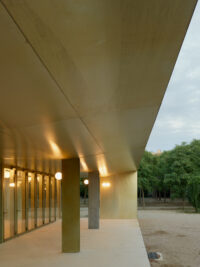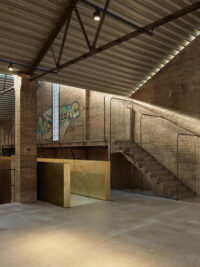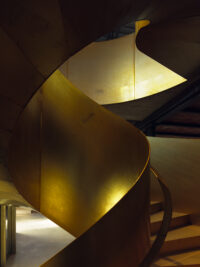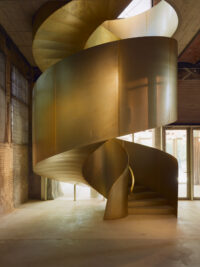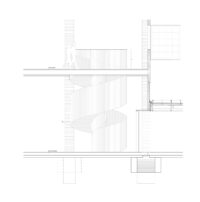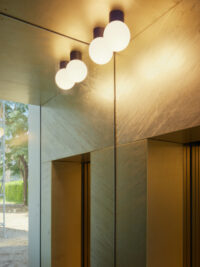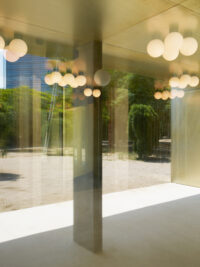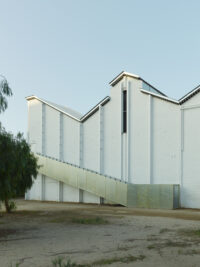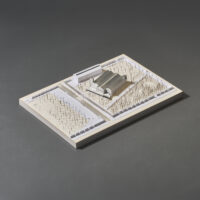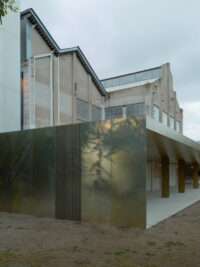 Architecture
BAAS (Jordi Badia, Jero Gutierrez)
Client
MUHBA Barcelona History Museum
Photographer
Gregori Civera
Nominated EU Mies van der Rohe Award 2021
Finalist XV Bienal Española de Arquitectura y Urbanismo 2021
Selected FAD Architecture 2022