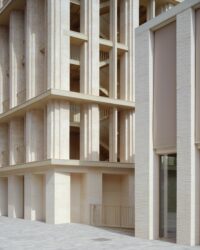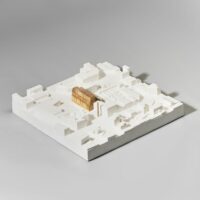 Over the last few years, a new kind of architecture has taken over the Poblenou neighbourhood of Barcelona. This new architecture, with its unique buildings, fails to relate to its industrial, traditional surroundings. This body of scattered buildings does not help in the ultimate goal of constructing a quality urban space, and all too often, the street becomes an inhospitable, uninviting place.
The project is a decided attempt to bring continuity to the block, and to do so with language and colours that fit in naturally into the surroundings, all while preserving its autonomy and personality.
The building's cross-section features a series of step-backs that recognise and respect the neighbouring constructions. In so doing, it creates a closer tie with the immediate surroundings while at the same time achieving a lighter volume.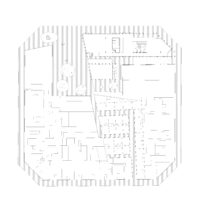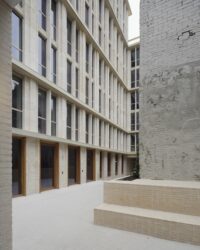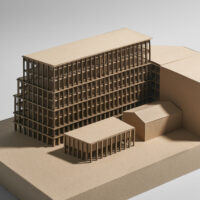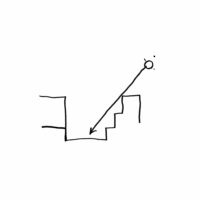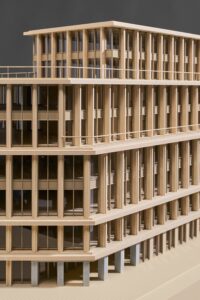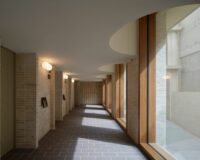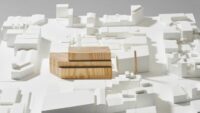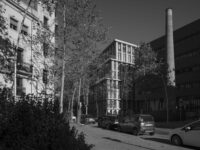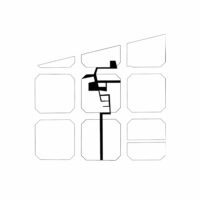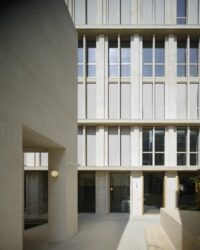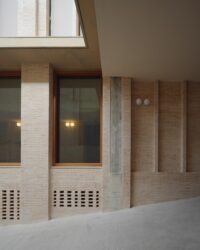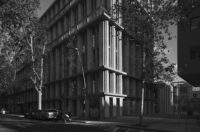 Architecture
BAAS (Jordi Badia, Alex Clarà)
Photographer
Gregori Civera
Finalist XVI Bienal Española de Arquitectura y Urbanismo 2023