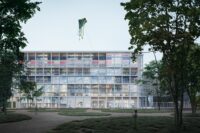 A new square and a porch linking the building to the Campus.
A square with a single platform that will include the traffic on the sides, urbanised with water features, sculptures and a porch that will connect the new building with the Hospital under cover, with the intention that this public space will have the necessary character to build a strong link between the buildings on both sides of the ring road.
This square will be connected, under the new building, with a landscaped space, above the existing TMB building, which is extended with a light slab to build a flat platform and continues from which there are magnificent views over the city and the sea.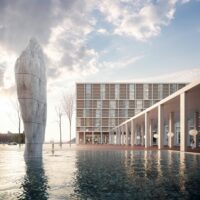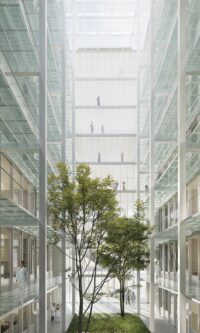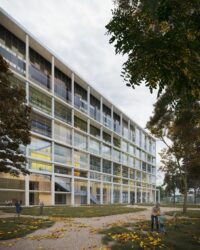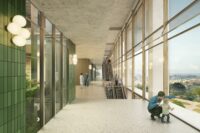 Architecture
BAAS Arquitectura + Espinet Ubach