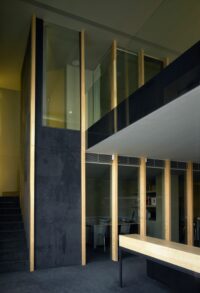 The project proposes the reform of a space in a housing building into an office use. It consists of an irregular floor with mezzanines in almost the entire surface.
The space is organized by introducing basically two elements:
An interior facade of vertical pine and glass blades that house the private spaces and the opposite one that works as an archive. This facade is finished with a printed adhesive vinyl, which joins the two levels and shows the passer-by the shop's business branch.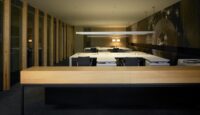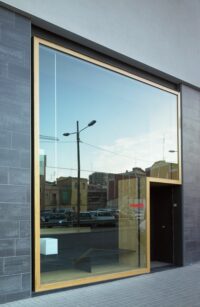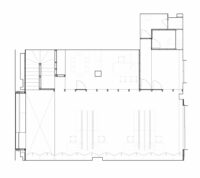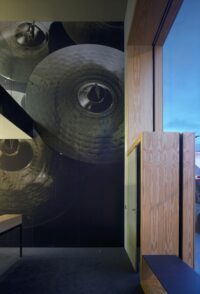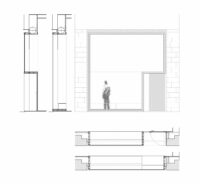 Architecture
BAAS Arquitectura (Jordi Badia, Marcos Catalán)
Location
Garcilaso St., Barcelona