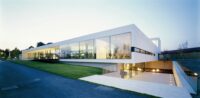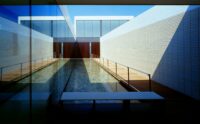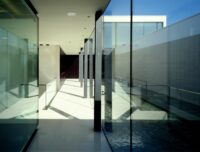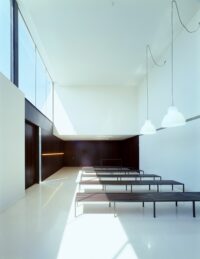 The building is conceived as a white box placed somewhere between heaven and earth, as an optimistic image of death, seen as a journey and not as the end.
The slope of the ground means the administration area is accessed directly from the street. A courtyard with water separates the three main rooms: the vigil rooms, the cafeteria and the chapel.
The landscape is totally visible from the large glazed foyer, in contrast to the usual hermetic image of this sort of buildings.
From inside the imposing chapel there are views up to the sky.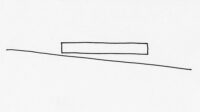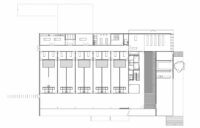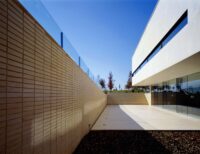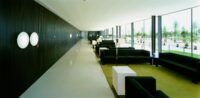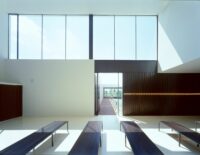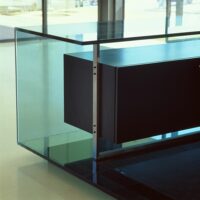 Architecture
BAAS Arquitectura
Location
Terrassa, Barcelona