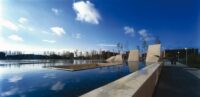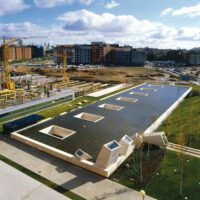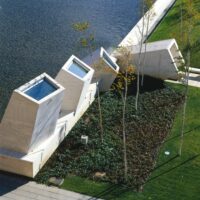 This building is fronted with an expansive lawn and a lake thus blending in with the natural environment and the nearby residential area.
The waiting room looks out onto an ivy-covered ledge surrounded by birches, and is made of varnished wood. Carpeting and indirect lighting create a comfortable atmosphere. Vigil rooms are illuminated with natural light coming from courtyards with water which suggest peace, quiet and privacy.
The only visible façade – the rooftop – reflects the magnificent sky of León, giving an analogy to death.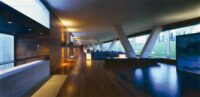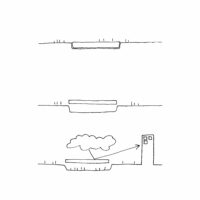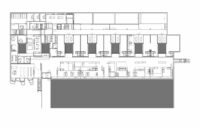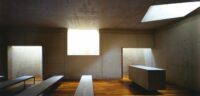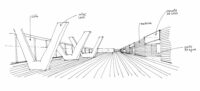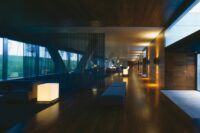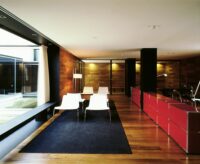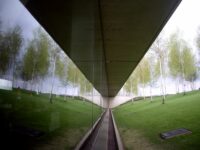 Architecture
BAAS Arquitectura + Josep Val
AR+d Award (Emerging architecture) The Architectural Review
Premio de Arquitectura Julio Galán Carvajal
Finalista Premi FAD Arquitectura