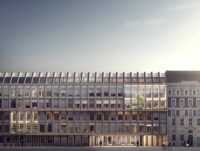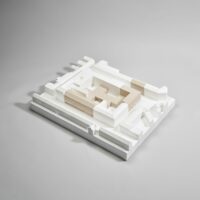 Design a block in Wien, permeable in the ground floor with some courtyards, providing a secret garden in the center of it.
A three overlap layers conceived building:
a. PUBLIC passages in ground floor which cross the block and connect all the street system around down the light of three covered courts able to be opened in summer.
b. UNIVERSITARY CAMPUS in the first floor working around those courts, conceiving the university program as an autonomous use within the entire building.
c. RESEARCH in the second and top floors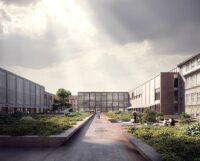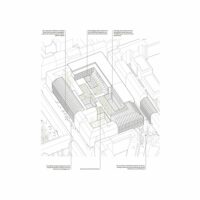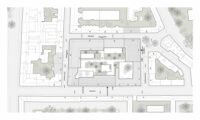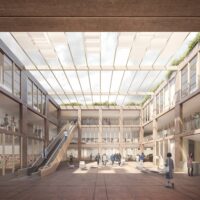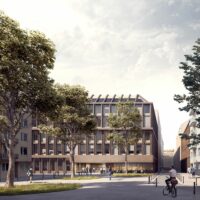 The new volumes do adapt to the existing ones, shipping themselves with the inclined rooftops of their immediate neighbors and they to setback in section in order to invite to the access. The composition of the new FAÇADES is similar thorough the entire intervention, in order to recognize it as a single building which links the block providing a single campus around a park. The opened facade by the frontal view and more private by the side, got an important vertical component in consequence of the other ones of the block and side. With its volumes, shadows and shames aim to respond to the complexity of the existing traditional facades.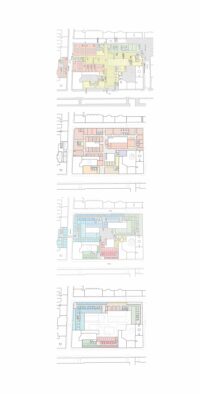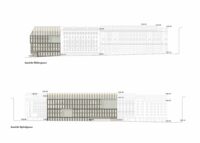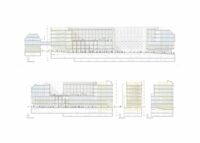 The research institutes are displayed by an scheme of WALKAWAYS AND SQUARES like the traditional city organization. Through the big hall at the second floor you have access to the main controls and vertical cores. Afterwards, you can access to the system of walkways and squares. Some of those spaces connect directly with the facade achieving double weigh providing a sort of INTERIOR RESTING GARDEN. Moreover, it takes advantage of the thermal properties, providing greenhouse event in winter and being able to be opened in summer.
Architecture
GINA Barcelona (BAAS + PINEARQ)