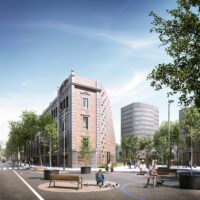 The urban form of the new building that gives facade to Roc Boronat wants to respect this design facilitating the entrance to this new public space from Can Framis and the new squares that generates the superblock and facilitating a new access in the middle of the length of the patrimonial façade to adapt the urban scale of the House of Letters to the scale of the rest of the buildings that accompany it in the block.
The resulting shape softens the limits in plant the two short sides of the volume, preserving the original image of the garage building, and makes it a friendlier architecture from the garden opening the interior of block to the outside with new perspectives and making it more visible from the streets.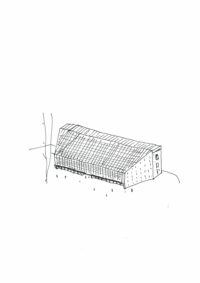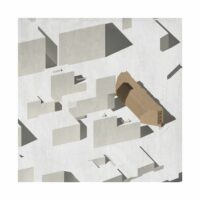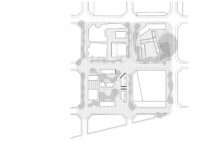 The latticework that surrounds the building in its south face, helps to protect the work areas generating an air current between the ceramic and the glass. On the ground floor replaced by a large porch that facilitates communication of the most public areas with the gardens and allows the lattice to double and build the ceiling of the public passage that becomes in a marquee when leaving to Roc Boronat, marking the main access of the equipment. this lattice ceiling includes a light in each hole of the ceramic pieces and will define the night image illuminating the access.
The facade of Roc Boronat is preserved, reproducing the holes that have been lost. The same is done with the doors and fences from the corners that will be completed following its morphology.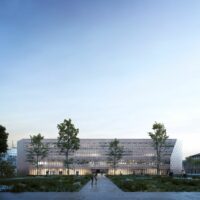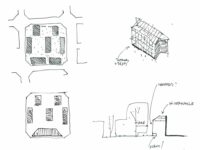 Architecture
BAAS arquitectura