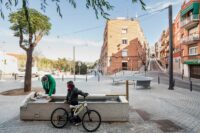 Emptying, cleaning, tidying up. Often not too many strategies are needed to resolve an urban space that over time has become a parking space and a place for vehicles to pass through.
A continuous paving of cobblestones with a circular pattern that emphasises the idea of a centre, a meeting point. A linear bench that protects from road traffic and a large tree in the middle, around which neighbours can sit. A fountain that will provide freshness and a pleasant sound and a lighting system of lamps hung from cables that will give the place the desired festive air.
A voluntarily traditional square.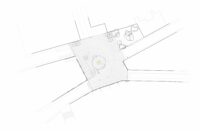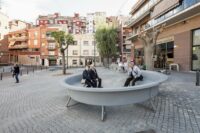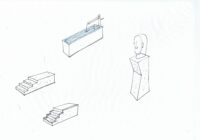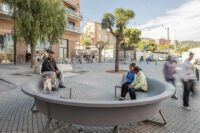 Arquitectura
BAAS arquitectura
Client
BIMSA Barcelona City Council