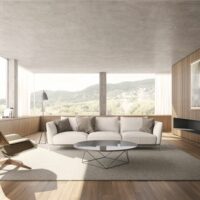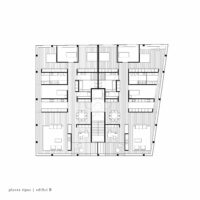 Living in a park. The project aims to blur the limits of the house, merging them with the surrounding vegetation. By applying a big panoramic window, which covers till the ceiling, a never ending facade plane is achieved in the interior. On the lower side it becomes a perimetershelf which allows the storage and bounces the light.
The dwelling concept is based on a continuous fluent space which moves around some timber hubs that host the most private spaces. This fluency of the spaces is the one who provides the value and quality to the dwellings, achieving complete views to the park. On the floor plan all the dwellings have direct access by a private garden.
As for the « Casa Grases », the intention is doing nothing… restoring, modifying the minimum possible, in order to maintain the noble heritage. The attached volume aims to be classic, constructing a patio house with crossing views on itself.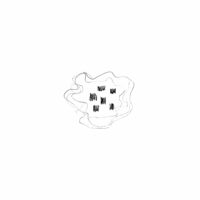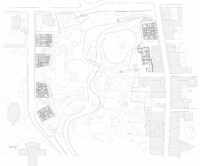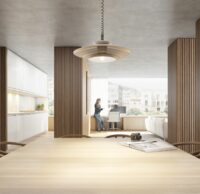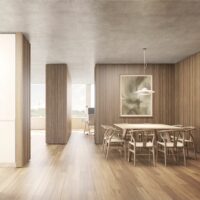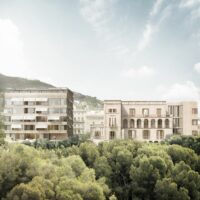 Architecture
BAAS arquitectura
Location
Sarrià, Barcelona