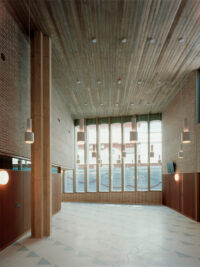 The new satellite building of the Hospital Clinic will operate independently of the General Hospital Campus of Granollers, with direct access from Bartomeu Brufalt street; a street with narrow sidewalks.
The volume widens the street and builds with its geometry a small square that creates an end for Zorrilla's street and defines the access to the building.
The topography allows the use of the two floors with differentiated accesses as required by the program: radiotherapy treatments on the street level and hemodialysis on the upper level with access from the interior garden of the hospital.
Due to both the curved shapes and the ceramic materials used, which refer to some fragments of the historic hospital building, they want to offer a welcoming and less aseptic environment for patients who come regularly and who spend time in the building to follow up on their treatments.
Two patios will flood the interior spaces with natural light.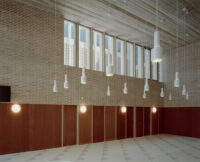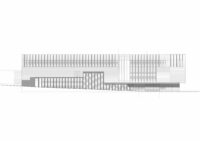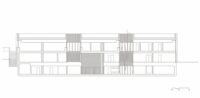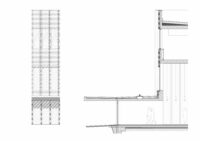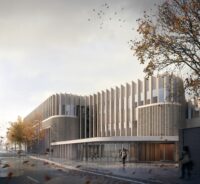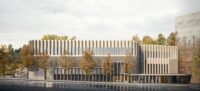 Architecture
BAAS + CASA solo