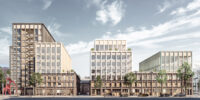 The building is located in Poble Nou, one of Barcelona's historic districts. Its most characteristic features are the ceramic brick that has built the factories and their chimneys and a proportion of vertical windows which is very characteristic of traditional architecture.
In recent years, most of the architecture that has been built there has proposed falsely modern iconic buildings based on curtain wall and steel, which have little to do with the past of the place. Undoubtedly this has diminished the quality of the public space.
Architecture must be aware of this and propose buildings that use colours and materials from the context and participate in the configuration of the street by means of porches and uses on the ground floor that add activity and quality to the street. Traditional and natural materials such as those that have always been there, which communicate values of respect for the past and the atmosphere of the place. The project proposes a large lobby aligned with the main Street. All the vertical cores will have access from that single lobby. The scale of the surrounding plots is considerably smaller than the plot occupied by our building, that's why we propose to fragment our building into four towers of different heights. These towers will be identifiable by their colour (inspired by the traditional colours of Poble Nou) and will build a more human scale adapted to the context.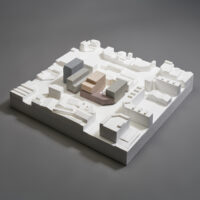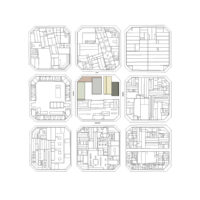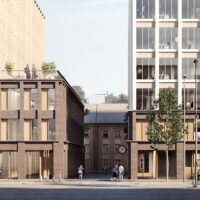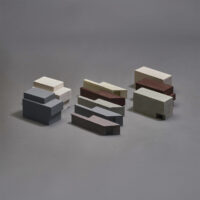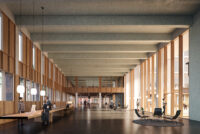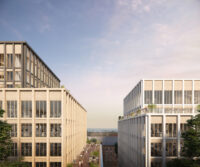 Architecture
BAAS arquitectura