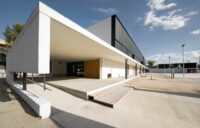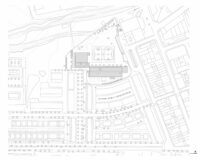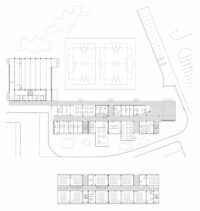 The main building is constructed on one floor with the classrooms coming off a central corridor, which is then visible from outside through several terraces. This central corridor has a large skylight and is the formal base of the project.
Rooms such as the library and the technology classroom stand out from the ground floor and create linked outdoor spaces.
The separate gym is linked to the main building with a covered area which also forms the main entrance hall of the school.
Concrete and dark vertical plates are used across the whole building.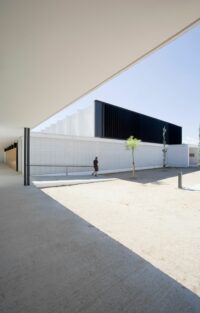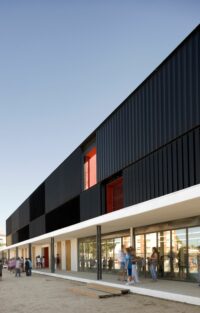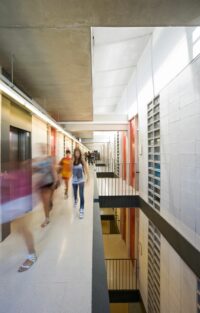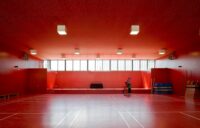 Architecture
BAAS Arquitectura
Location
Cerdanyola del Vallès, Spain
Client
GISA Generalitat de Catalunya
Photographer
Pedro Pegenaute