How to build a 3,000 sqm exhibition at cost 0. Year show, final year projects by ESARQ UIC students.
Large tables of 60 m long, made with reusable materials donated by sponsors (3,000 cases of beer and 700 formwork panels) serve as the horizontal support for the graphic and physical materials on show. The layout expands to the entire Great Hall of the Barcelona Design Museum.
The density of information opens up in 3 areas which serve as gathering point around the general models. These empty spaces contrast with vertical large-format banners showing the best project images and other audiovisual material
The result is spectacular for its size and power, while transmitting the values of economic containment required by the current situation.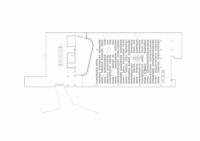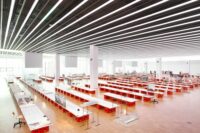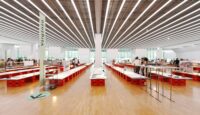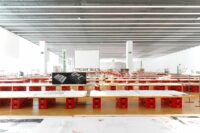 Architecture
BAAS arquitectura