Redevelopment of a mezzanine in Barcelona. The height of surrounding buildings and leaf cover of neighbouring trees mean only a cool watery sunlight filters through, much the same as in northern Europe. Houses in these countries use wood and candles to achieve a warmer homely atmosphere.
Wooden floor and ceilings. Like an ice cream wafer. Using the natural warmth of wood to alter the perception of bounce light, just as lampshades make the light from a bulb much warmer and more pleasant. Alvar Aalto's Villa Mairea was our guiding light.
Take a step back. Fully aware that this type of interior design should give centre stage to the family members, their furniture and constantly-increasing belongings, we realised the need to minimise resources. So, the project includes just two materials: larch wood and a white colour scheme.
In some points, the doors or the veneer wallcovering harmonise with the floor and wood ceiling panels, clenching the interior into an affectionate and protective embrace.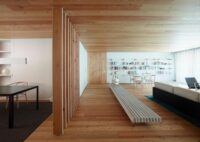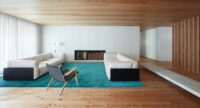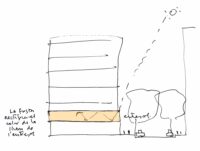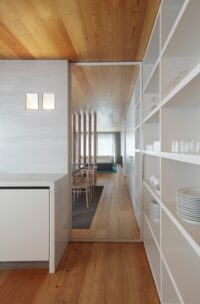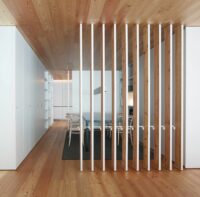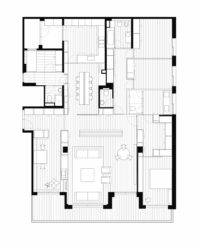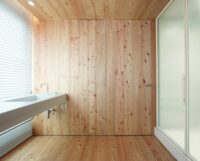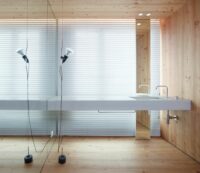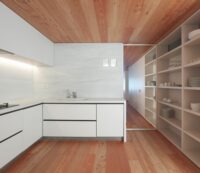 Architecture
BAAS Arquitectura (Jordi Badia, Marcos Catalán)
Awards
Premi FAD Opinió Diseeny interior