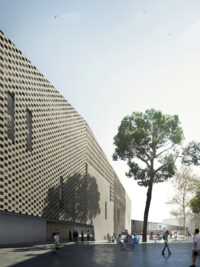 The disappearance of the Palamós football ground has created a void that represents a great opportunity for the town, but also a wound that needs to be stitched up. The project includes a large underground car park, the building of the new town hall, a building for citizen services and the design of a large public space.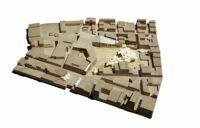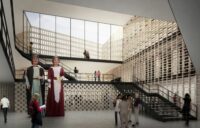 To this end, a porous wall will be built, formed by a collage of ceramic mesh, which will connect the isolated buildings and the backyards and cover all the party walls, turning the head towards the Avinguda Catalunya. Behind this screen will be all the activities of the programme of the new town hall building and the citizenship building.
The wall forms the façade of the new public space and folds and adapts to the different circumstances of the site, allowing all the streets to pass through at ground level to respect the existing flows and building a porch in the most emblematic part, as more traditional squares do.
A cable system will allow the lighting and raffia awnings to be hung in the summer, guaranteeing shade and coolness during the warmer months.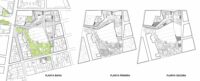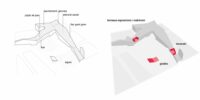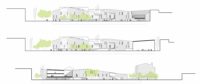 Architecture
BAAS Arquitectura