The former brickyard is located near the city, right next to the river. The project idea is to link what will undoubtedly be the main infrastructure of the city to the most important urban elements.
We propose to build a plaza (a heart) in the centre of the building, from which you can access all parts of the complex. This square and all the streets leading to it allow us to understand the whole as a group of buildings, each with its own personality and independence. This space allows all the components to open toward the front of the Andre Chenier Avenue, the main access. But at the same time, the connection of the square with the access from Rhin et Danube street, and the future park next to Aude river, ensure that the building is open to all access.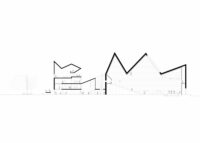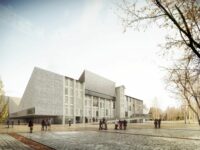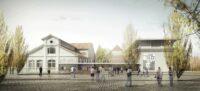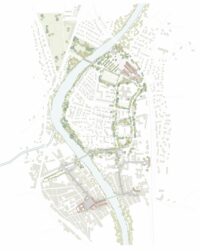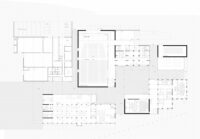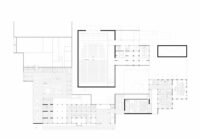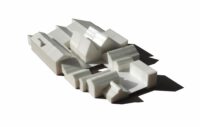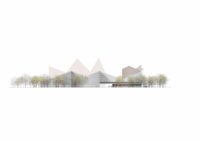 The project aims to recover the memory of the former factory. Thus all project materials evoke this memory: stones and ceilings of paving ceramic, brick walls, facades and latticework (built using recovered bricks made in the old mill), the brick exterior spaces, ceramic tiles, etc. Even the park, through the recovery of species of plants typical of the place, tries to recreate an imaginary natural area like that could have existed before the construction of the brickyards.
Existing buildings must be complemented with new buildings that voluntarily adopt the characteristic sloping roofs of old buildings and facades must be equipped with ceramic in order to fuse the new elements with the existing rather than emphasize them.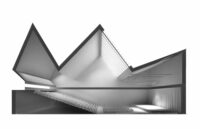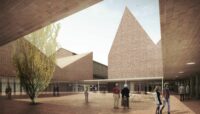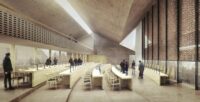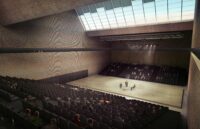 Architecture
BAAS + Meritxell Inaraja