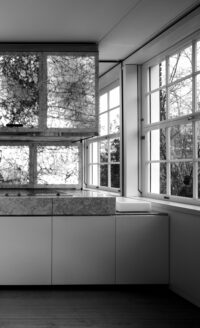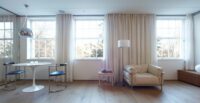 Turó Park is one of Barcelona's few remaining green lungs in the wake of the city's construction boom during the second half of the 20th century. This haven goes almost unnoticed hidden amongst the built-up city landscape, yet still retains the charm and elegance of the great park it once was.
Just next to the water-lily pond, the redevelopment takes place in one of the first three buildings the renowned architect Francesc Mitjans designed within the Eduard Marquina gardens. Back then, the park encompassed his proposal and the residences basked in the midday sun, with bedrooms occupying what is now the open space. Population growth and property speculation have meant that later constructions stand very close to the daytime areas of the original buildings, giving the sensation that the latter have turned their backs on the park.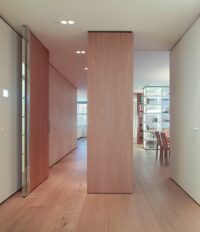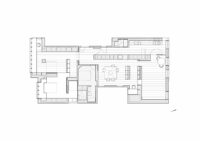 Our project endeavours to correct this mistake and offer sunlight and park views. The design aims to restore the original atmosphere to the spaces of the house, doing whatever is needed to achieve this. First of all, the functional layout is inverted by expanding the space towards the interior and by outlining a split which crosses the property and joins both façades. Therefore, the structural system of supporting walls is contradicted, creating a continuous and free-flowing space reinforcing and underpinning each of the existing openings. Finally, all furniture is placed lengthways to secure cross-views which guarantee trees and greenery are visible at all times from each of the three main spaces: the living room, the master bedroom and the kitchen. Materials are those chosen in his time by Mitjans: oak, marble, chrome and, as a colour scheme, white.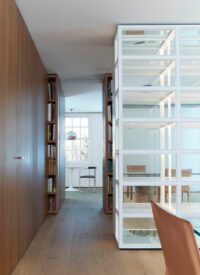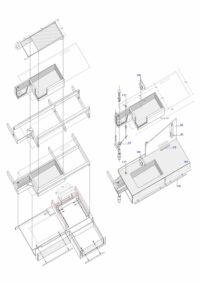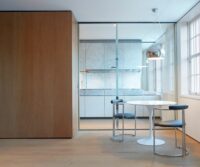 Architecture
BAAS Arquitectura (Jordi Badia, Jaime Batlle)